Local Fishing-guide- Aurland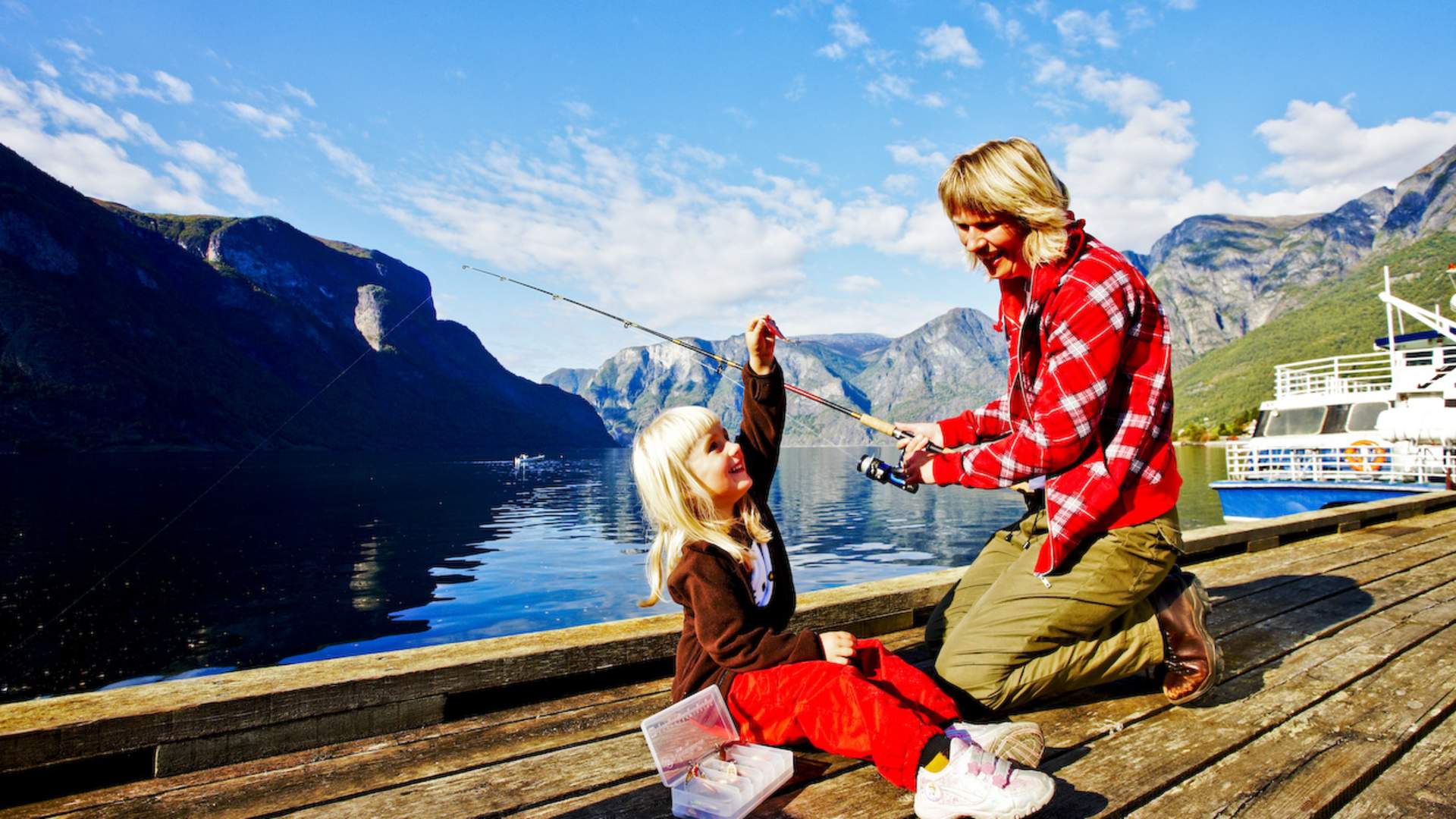 Aurland municipality covers an area of 1489 km2, most of it higher than 1000 m a.s.l. Its many mountain lakes and tarns together cover a total of 55 km2. The only sort of fish you'll find in the mountain lakes is the trout.
FJORDFISHING Fishing in the fjord and on the coast (saltwater fish) is free of charge for everyone. FISHING IN THE MOUNTAIN LAKES/RIVERS The touristinformationdesks in the region sells fishing license (pass) and map for troutfishing in the Aurland area. The fishing pass is valid for angling by rod. TROUTFISHING THE AURLAND RIVER Season: 10/7 - 31/8 - seatrout. Fishing license at the touristinformation in Aurland. SMALL GAME HUNTING Season: 15. Sept. - 28. Febr. (except for Christmas) Ptarmigan is the most common form of small game in these parts. Dogs must be kept on a lead from April 1st to Sept. 30th.
Last updated: 06/20/2023
Source: Visit Sognefjord AS
Local Fishing-guide- Aurland
Your recently viewed pages