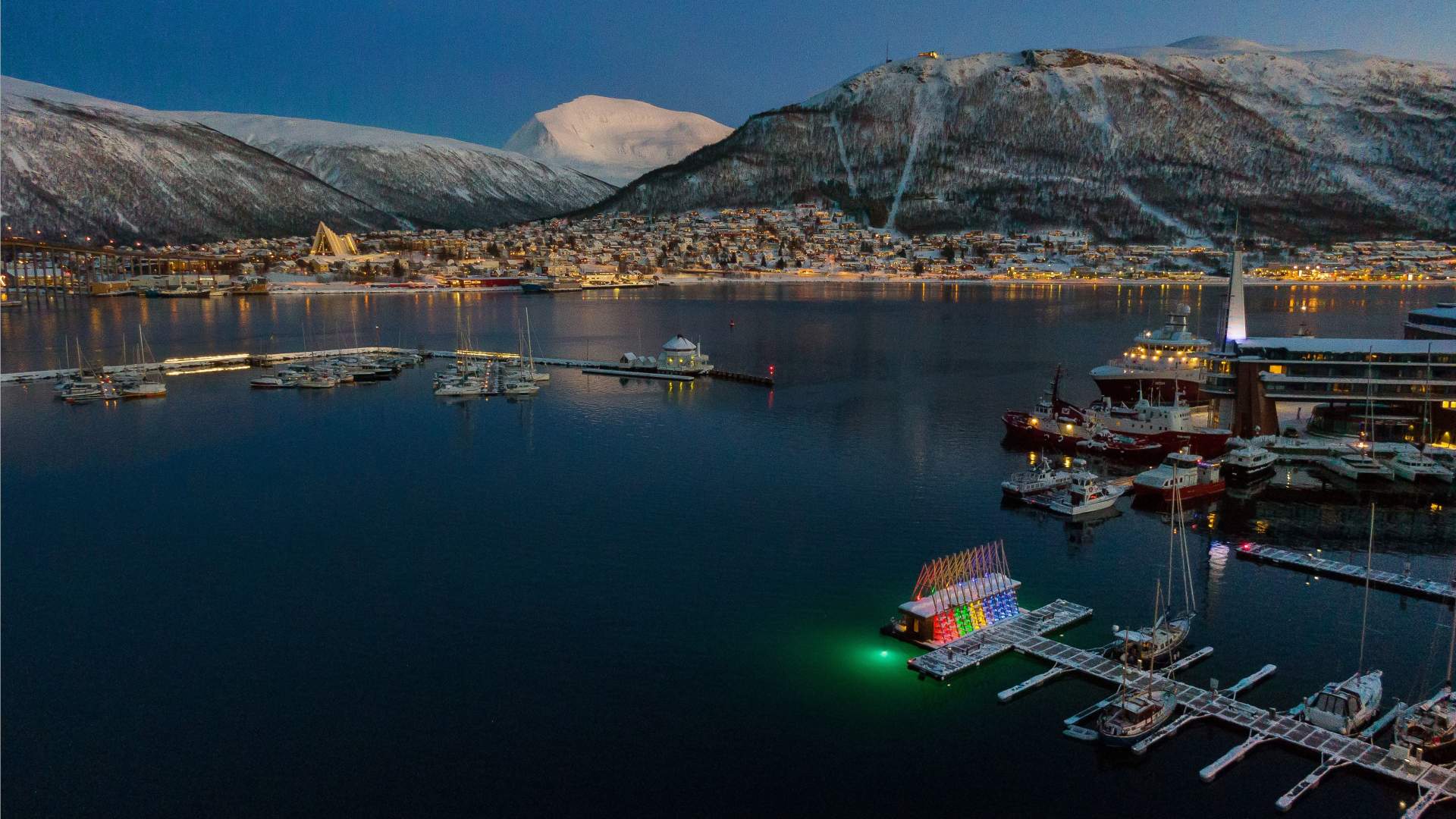 Embark on a journey of self-discovery and nature's embrace with our unique sauna offerings in the enchanting heart of Tromsø. Nestled amidst the beauty, our location boasts a captivating panorama of Tromsdalstinden and a direct connection to the Arctic Ocean.
A Breath of Serenity
Dreaming of capturing an unforgettable moment, immersed in tranquility and well-being? Look no further than our sauna offerings in picturesque Tromsø! We extend an invitation for you to dive into the Arctic Ocean's embrace and encounter a renewed sense of vitality. Complemented by the sauna's warm ambiance, we provide an exclusive sanctuary with a view that captivates the soul.
Community
Pust Sauna has blossomed into a hub for forging connections, whether you're a local or a traveler. Whether solo or accompanied, seize the chance to connect with others. Following a rejuvenating sauna session, continue the conversations at Pust Café, just a leisurely 5-minute stroll away.
Health and Wellness
Renowned for their holistic benefits, sauna sessions and ice bathing are transformative. Scientific studies reveal that immersing ourselves in cold water and the sauna can positively impact the body's circulation, lymphatic system, digestion, and immune response. From longevity to an enhanced metabolism, these practices promise profound effects on your well-being. In the face of cold, one can't merely think but must become: A fortified version of oneself.
Craftsmanship
Our sauna is an embodiment of craftsmanship, crafted from breathable solid wood and enriched with repurposed materials from bygone structures. This blend of exclusive materials creates a modern haven, radiating tranquility and relaxation.
Location
Discover the sauna nestled in the beating heart of Tromsø harbor, offering an unobstructed view of Tromsdalstinden, the Arctic Cathedral, and the cable car.
Availability
Indulge in spontaneity with a 60-minute drop-in option or opt for a more intimate experience with a private 120-minute booking for groups of up to 12 individuals.
Book your sauna journey now:
Book here
Last updated: 11/29/2023
Source: Visit Tromsø-Region
Your recently viewed pages