The King's Road Over Filefjell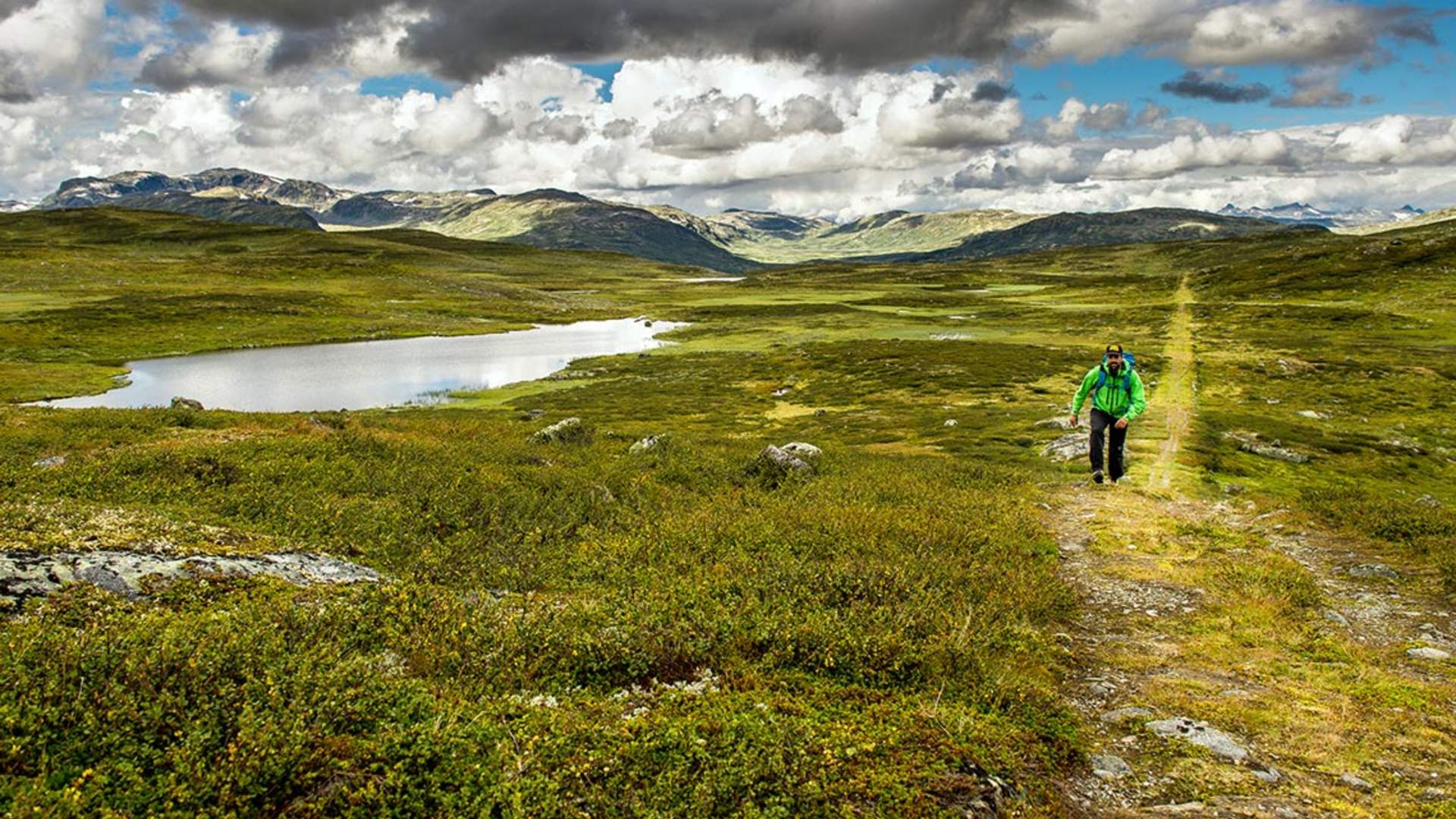 A new use for an old route
Kongevegen over Filefjell - The King's Road across Filefjell - is a collaborative project involving the public and private sectors. It aims to teach people about the importance of the history of transport over Filefjell, and to support the creation of a 100 km long continuous cultural heritage
path between Lærdalsøyri and Vang. The historic Royal Route is the theme for the project, but where it no longer exists or is unsuitable for hiking alternative paths are combined to a continuous route.

However, Kongevegen over Filefjell also offers hikers a complete holiday experience that enlivens all of their senses. You can leave your cares behind as you walk along historic paths through spectacular scenery, and then enjoy good food and drink when you stop for the night. The joy of travelling slowly!
Over the coming years, cultural heritage sites and other attractions will be developed, the forest and vegetation will be cleared, and sections of the road will be restored. Kongevegen over Filefjell is a valuable resource for the local community, offering fi ne walks in the local area and helping to attract tourists to the area. The route is part of the investment in tourism on both sides of the mountains, but it will also make it possible to upgrade, restore and maintain a piece of road engineering heritage of high national value.

Great walking sections along Kings Road across Filefjell:
Galdane – The dramatic Galdane along the River Lærdalselvi is today a lovely footpath. From Sjurhaugen to Seltun, approximately 4 km. It makes a great circuit with return via Seltunåsen.

Vindhella – One of the most famous stretches of road in Norway. From Borgund stave church to Husum, approximately 2 km. It makes a great circuit with return via Sverrestien path.

A round trip in the mountain farming area of Honingane. Being upgraded to universal access. Approximately 2 km.

Maristova – Kyrkjestølen – Norway's highest stretch of the King's Road, reaching up to 1,250 metres above sea level. Approximately 10 km.

Through Øvre Dalen – From the mountains down to the agricultural villages in Valdres. From Varpe to Hermundstad, approximately 3.5 km.

Kvamskleiva – High above Lake Vangsmjøse. From Syndrol to Hemsing bridge, approximately 4.5 km.
Read more on Kongevegen's own website.
Last updated: 08/09/2021
Source: Valdres Destinasjon
The King's Road Over Filefjell
Your recently viewed pages