Snow magic guaranteed!

Hit the Norwegian slopes
Small, glittering crystals fill the air, covering the trees, hills and mountains.
Are you as excited as we are?
Soon, the ground will be blanketed in white, powdery snow...
...ready for you to play!
Due to its geographical position in the far north, most of Norway is blessed with a magical, white carpet during the winter months. In the biggest resorts, snow-covered slopes are always guaranteed!
Camilla Sylling Clausen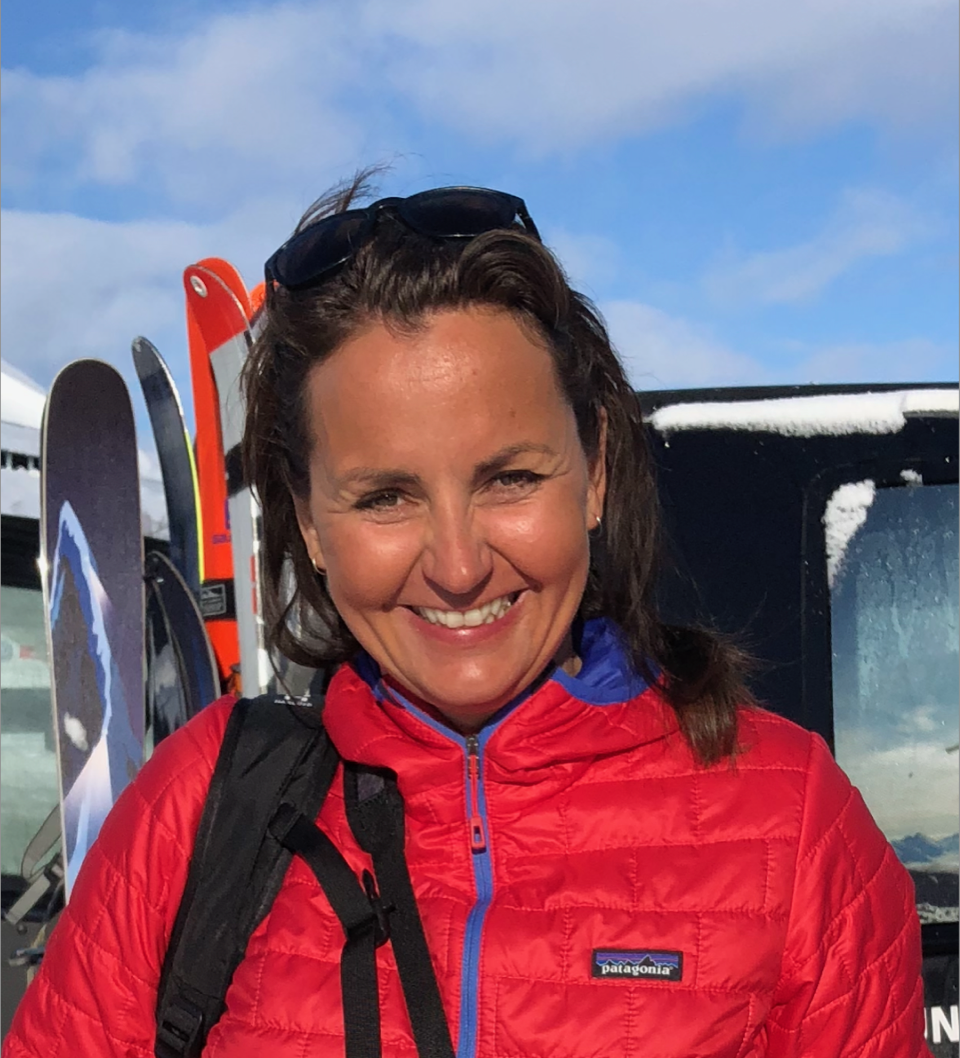 "Everyone should experience winter in Norway. There's something magical about it."
- Camilla Sylling Clausen, CEO of the Norwegian Ski Industry Association
A winter wonderland
"There's something unique about the first snowfall of the season. I often say you can hear the snow, even though you can't. When everything gets covered in snow, it's almost like a special kind of silence. You just have to experience it," says the CEO of the Norwegian Ski Industry, Camilla Sylling Clausen.
It's no secret that Norway has snowy winters, and the season usually starts early. Between late September and the start of October, the highest mountain peeks get their first white coat of the season. When November turns into December, lower-laying areas will often be covered too, and when December arrives, most of Norway's ski resorts have opened for the season. The peak season for the ski resorts is between December and April. Some resorts open earlier, but this may depend on the weather and snow conditions.
The ski resort in Bjorli is known for being one of the places that opens first, usually in November, if the weather conditions are right. It is normally soon followed by some of the biggest ski resorts in Eastern Norway, like Hafjell, Kvitfjell, Trysil, Geilo, and Hemsedal, as well as Oppdal in Trøndelag.
In western Norway, ski resorts like Voss/Myrkdalen and Strandafjellet are considered true powder paradises.
Even the more southern ski resorts, like Gausta, Vrådal and Rauland, enjoy a lot of soft, white magic during the whole season.
Spring skiing
During January, February and March you can enjoy long days of skiing, and most resorts offer night skiing with lit runs. 
Easter often marks the final part of the season, but that does not mean you have to put your skis away!
"Even though Easter may be late in the season, it's often a very nice period to visit the ski resorts. You can wear lighter clothes, and with more daylight, you'll have more time to play," says Camilla.
Some resorts have fantastic snow conditions even longer. At Narvikfjellet Ski Resort in Northern Norway, you can usually go skiing from November until June, when the midnight sun and summer skiing season starts.
Let it snow
"When the ski resorts have opened for the winter, you're guaranteed to have lots of snow to have fun in. The staff at the resorts are experts in preparing for the alpine season, as well as making sure that the slopes have plenty of snow throughout the season," says Camilla.
Sometimes, when mother nature is not producing enough snow, the ski resorts need a little help from snow cannons. The extra snow is made in quite a clever way, according to Camilla.
"Water from pools is pushed into the cannons under pressure. That, combined with low temperatures, results in fresh, new snow. No chemicals are added. When the snow melts again, the water pools are refilled. So we like to say we are only borrowing the water," explains Camilla. According to her, the ski resorts always try to produce as little artificial snow as possible, and always plan carefully when it's best to add extra snow, which will last throughout the season.
Getting there is easy
Several of Norway's biggest, and most snow-sure, ski centres are located in Eastern Norway, and are easy to reach from Oslo by car or by public transport in just a couple of hours.
Others are within a reasonable distance of cities like Bergen, Stavanger, Trondheim and Kristiansand, all well-connected by airplane, ferries, trains and buses.
You can check travel routes and timetables at Entur.no or on the Entur app.
Alpine skiing destinations
In addition to our most popular ski resorts, there are many smaller alpine skiing destinations that are worth a visit. Find the perfect ski centre below.
Weather and snow conditions
Get the latest forecast and snow conditions at ski resorts.
Relax and enjoy the scenery while someone else does the driving.
Here are some offers from our partners.
Your recently viewed pages