Visit a destination that is a part of the national labelling scheme Sustainable Destination. Although it is not yet 100 per cent sustainable in every way, the label indicates that the destination is working systematically with sustainable tourism development.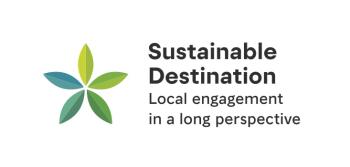 Sustainable Destination is the Nordic region's only national labelling scheme for travel destinations with a focus on sustainability. It is a tool for destinations that are working systematically to become more sustainable when it comes to the environment, local communities, cultural heritage, and the economy.
Although the label does not indicate that a destination is 100 per cent sustainable, it does mean that it has embarked on a long-term process. Destinations are evaluated every three years.
There are many positive sides to tourism, but the industry is also faced with challenges. If you're eager to experience a unique destination that can give you memories for life, visit places in Norway that are labelled by the Sustainable Destination scheme. These destinations have committed to work systematically towards a more sustainable tourism development, preserving local communities and cultural heritage, and reducing the environmental footprint from tourism.
Please keep in mind, though, that although the destinations are not yet completely sustainable, they have embarked on a process of continuous improvement.
If you are seeking unforgettable cultural experiences, you can travel to cosy small towns and villages with rich local traditions, such as Setesdal. You can also visit the arts and literature city of Lillehammer, home of the 1994 Olympics!
Some of Norway's most breathtaking landscapes can be found by the Lysefjord and in the Geirangerfjord area. The deep blue fjord is surrounded by majestic, snow-covered mountain peaks, wild waterfalls, and lush vegetation, and is on the UNESCO World Heritage List for good reason. Don't miss the wild islands of Lofoten and Vesterålen.
With their unique stories and local culinary specialities, these destinations will give you with a lovely combination of culture, activities, and tasty dining.
If you are seeking fantastic nature experiences, make sure to visit the activity and ski touring paradise of Lyngenfjord in the north or the Lysefjord and Suldal in the southwest – especially if you like majestic hiking and fjord experiences. The region of Lindesnes in the south can tempt you with the underwater restaurant Under, which you can visit after a trip to the southernmost point of Norway. If you want to relax amidst the peace and quiet of the countryside, you can find tranquillity in the deep forest of Femund Engerdal in Eastern Norway.
Geilo and Trysil are both a paradise for people who like to stay active all year round. Experience some of the country's most epic ski slopes in the winter. During the summer, the slopes transform into some of the country's best downhill and trail cycling tracks – perfect for the adrenaline-seeking traveller.
The mountains of Norefjell, just 90 minutes from Oslo, are another winter playground for skiers. Here, you can ski from an elevation of 1,188 metres and down towards the frozen lake Krøderen at 130 meters – ideal for both families and daredevils. In the summer and autumn, you can go hiking and biking through scenic landscapes, or relax with a round of golf.
Discover your next destination
Check out Norway's labelled destinations.
Let the eco-labels guide you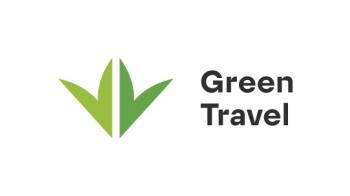 Every time you see this Green Travel symbol on our website, you know that the associated products and offers are a part of an official environmental labelling scheme. The Green Travel symbol is a common navigation to all qualified environmental schemes used by tourism enterprises in Norway. The symbol helps you find eco-certified alternatives.
The certifications below fall under Green Travel. These certifications indicate that providers follow strict rules relating to the production and management of waste, energy, transport, use of chemicals, and rules for subcontractors. These measures go beyond what the Norwegian law requires.
The following certifications fall under Green Travel
Ecotourism Norway
This national certification is awarded to businesses and operators that hold a high international level in ecotourism. Over 100 strict criteria on environmental performance, host-role, local community integration, and purchasing must be met and often improved. The certificate is renewed every three years.
Eco-Lighthouse
Eco-Lighthouse enterprises work towards satisfying requirements and implementing environmental measures on a systematic and ongoing basis in order to create more environmentally friendly operations and safer work environments. Enterprises are certified subject to independent assessment and must undergo a recertification process every three years.
Green Key
Global ecolabel, recognized by GSTC, for hotels, small accommodations, campsites, and attractions. Certified businesses must meet strict criteria for waste, energy, water, procurement, green areas, CSR, and staff involvement. High standards are maintained through annual certificate renewal, rigorous application process, documentation, and frequent audits.
Take advantage of top offers
See our selection of trusted companies that work hard to make you happy all through your trip.
Your recently viewed pages